ENGINEERING A BETTER ENVIRONMENT
CAREERS FOR NEW GRADUATES
Design your engineering career with us.
Who are we?
Since 1947, our engineering firm has been driven by our passionate team of employees who are committed to making a difference in the world.
Who are you?
You are a new or future graduate looking to begin your engineering career in an industry that protects our most critical resource: water.
Hear from Laurie Perkins, Mike Curry, and Amira Medjamia on their experiences at Wright-Pierce, their personal stories, and how the company has helped them grow.
Drinking Water
Access to safe drinking water is essential for life, public health, and overall community prosperity. Wright-Pierce provides comprehensive planning, design, construction administration, operational assistance, and asset management services to solve drinking water challenges.
Civil Engineering 
Communities, institutions, and businesses all depend on infrastructure and landscape systems to help support their success. Wright-Pierce provides assistance with planning, permitting, and design to create more vibrant communities.
Electrical Engineering
Electrical engineers at Wright-Pierce provide services ranging from preliminary to final design, utility coordination, construction administration, and start-up for existing or new industrial, commercial, water, and wastewater treatment facilities.
SCADA / Instrumentation Engineering
Wright-Pierce Instrumentation and Control Engineers work closely with our process and electrical engineers to design optimal systems, specific to each water and wastewater facility's needs, to maximize operating efficiencies.
Wastewater
Effective management of wastewater is critical to maintain public health and protect our natural resources. This includes collection and treatment of wastewater and its residuals, from small, decentralized systems to large, complex municipal and industrial systems.
Water Resources
Our communities face a wide range of water resource challenges that transcend political boundaries and require regional watershed-based solutions with interrelated and integrated holistic approaches. Wright-Pierce develops creative solutions to complex water resource challenges.
Support Services
Wright-Pierce is one of the few firms of our size with an in-house team providing a full complement of technical support capabilities to our core services ranging from structural and mechanical engineering to instrumentation and controls integration.
Mechanical / HVAC Engineering
Essential building needs, such as HVAC, plumbing, and fire protection, are all items that our mechanical engineers develop as part of our overall designs.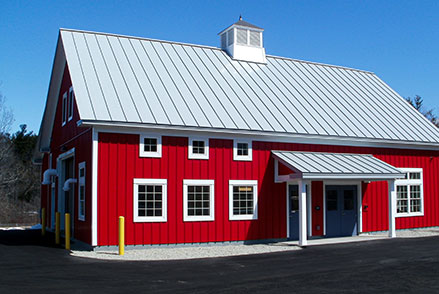 Architectural / Structural Engineering
Architects and structural engineers at Wright-Pierce provide planning and design (evaluations/renovations) for municipal offices and buildings, public works/safety facilities, industrial, and commercial facilities.
Opportunity
Gain exposure to award-winning projects like a clarifier addition for a regional wastewater treatment facility in Florida; a 20-year stormwater and roadway program in New Hampshire; or a fast-tracked PFAS water treatment plant in Massachusetts.
Industry Association Involvement
Get involved by becoming a member of an industry association, joining a committee, or presenting at a conference—sponsored by Wright-Pierce.
Training Programs
Participate in external and in-house training programs that foster the development of our company's greatest asset—our people. Trainings include Wright-Pierce University, multi-discipline execution series, technical writing, supervisor training, and more. 
Employee Ownership & Profit Sharing
Be driven by our employee ownership model and benefit from our incentive compensation program for profit sharing, including 401(k) with employer match.
Tuition Reimbursement
Receive reimbursement for continuing education and certification programs as a way to encourage professional growth and development.
Mentoring & Performance Appraisals
Benefit from an established performance appraisal program with 360 degree peer feedback and supervisor reviews. Grow by participating in our mentoring program as a mentor or a mentee.
Wellness Program
Participate in our wellness program, which includes educational seminars, challenges, and monetary rewards for program engagement.
Flex Time & Paid Vacation
Enjoy flexible work hours that fit into your lifestyle, paid vacation, four-hour Fridays, and company paid holidays.
Hybrid Work Environment
Experience an office/remote work balance that's right for you.
Insurance Benefits
Be offered a comprehensive benefits package designed to meet a wide range of personal and professional needs, starting on your first day with Wright-Pierce.
Giving Forward
Be part of a company that encourages the pursuit of interests that contribute to the world beyond our four walls with company-wide campaigns for Engineers Without Borders and the United Way and planned, company paid volunteer time in our local communities.
Lunch Seminars
Eat and learn with your colleagues during our company- and vendor-sponsored noontime seminars.
Special Events
Enjoy lunchtime picnics, happy hour events, and a variety of other celebrations with your office. Annually, we celebrate Founder's Day, which brings the entire company together.
Join us!
Here at Wright-Pierce, we're constantly on the lookout for new team members who are ready to grow with us. View our current career openings to see if there is an opportunity that's right for you.
As a young engineer, Wright-Pierce has made me feel supported, strong, and excited for my future career.
I made a mid-career move to Wright-Pierce and am impressed with how people at all levels in the company are open to my ideas, have my back, and allow my entrepreneurial spirit to thrive.
I appreciate the interconnectedness of each discipline at Wright-Pierce. I like how all the pieces of that puzzle come together. I'm happy to be a part of it.
What I love the most is that the entire firm has a strong, cohesive culture. We never skip a beat. We know about each other and support each other.
Be Yourself at Wright-Pierce
We are committed to building a culture where diversity, inclusion and individuality are valued, and staff are comfortable expressing themselves. Our goal is to proactively meet clients' and staff's desire for Wright-Pierce to be a close reflection of the communities we serve and to foster a diverse and inclusive workplace. From upper management to all levels of employees, we focus on community and caring for each other and our clients. We are proud to be an equal opportunity workplace devoted to developing a diverse workforce across all our offices and locations.
I learned from great mentors and had exciting opportunities as a young engineer at Wright-Pierce in 2002. Today, I'm part of the leadership team and am proud to train the next generation.
When I was first starting at Wright-Pierce, I appreciated the accessibility of senior staff for their guidance and the opportunity to be involved with interesting projects.
Wright-Pierce has given me all the tools and resources to succeed in my engineering discipline, and all my colleagues are so kind and welcoming you feel like you have a second family.
Not only am I respected for my work ethic, but I can be me, which makes me feel comfortable and more capable to do my job.
No upcoming events at this time.
LET'S WORK TOGETHER
Connect with us!
Whether you're exploring new career opportunities, inquiring about a future project, or want to learn more about Wright-Pierce, please fill out the form below to get in touch. A member of our team will reach out to you soon.